The world is a big place and here at Bondi Chai we are proud of the fact that we are now sharing our chai magic with several countries and winning hearts - and awards - across the globe.
Of course, we have more cafes, restaurants and home users drinking and serving Bondi Chai in Australia than anywhere else in the world, but we are quickly building a global following.
It's not easy breaking into the international markets, and we've worked hard knocking on possibly every door and wall you could imagine – and some you probably didn't know existed – but it hasn't been for naught.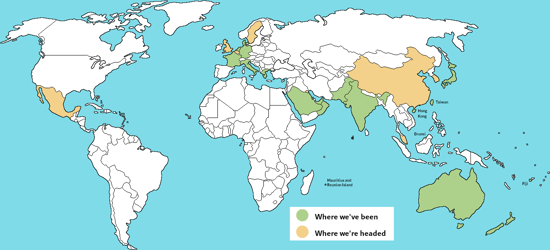 Since the launch of Bondi Chai back in 2005, we've made our mark in New Zealand, Singapore, Japan, Hong Kong, Taiwan, Denmark, Germany, Italy, Greece, the Netherlands, Saudi Arabia, Oman, the UAE, Brunei, Mauritius and Reunion Island, Pakistan and India. Yes, even India – the birthplace of chai masala (spiced tea), the recipe for which is the foundation of chai latte around the world.
The horizons are vast for Bondi Chai and we're working toward spreading our reach even further in 2022. Soon you'll also find us in cafes and retailers across China, Kuwait, South Korea, Sweden, Mexico and the UK.
China is a market we've been working towards for a long time and we're lucky to have a passionate Bondi Chai lover by the name of Heidi Dugan, an Aussie ex-pat entrepreneur, TV host and influencer, working with our brand and singing our praises to her millions of followers across the country. Watch this space…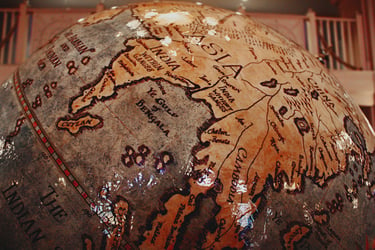 If you'd like to bring Bondi Chai to your café, restaurant or school, get in touch by email and we'll make it happen.