When you make claims like 'Australia's Favourite Chai' and 'Australia's Most Awarded Chai', you had better have some hard proof to back them up. So here it is!
Grab a Bondi Chai, sit back, relax and let us take you on an award-winning trek back through time…
Way back in the year 2000, plucky young couple Melissa Edyvean and Martin Buggy decided to ring in the new millennium in New York's Times Square.
After hitting the Big Apple to watch the famous Waterford Crystal ball drop on the New Year, they visited Washington where they dropped into a cafe, looking for a hot drink to chase the cold away… and discovered chai latte.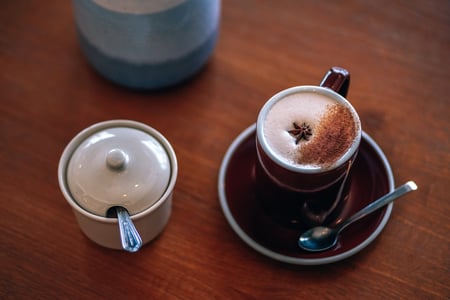 Several years after that fateful encounter in a random café, Bondi Chai was officially launched on Melissa's birthday, May 5, 2005, and has since gone from strength to strength, taking Australia from 'chai what?' to becoming a nationally preferred coffee alternative and spreading our arms around the world to give it a big, comforting chai hug.
Awards started coming soon after... Wrest Point Fine Food Gold Medals in 2008, 2009 and 2010 (before there was even a category for 'chai latte') were followed in 2013 when Bondi Chai was named on of the four healthiest milk drinks in Australia by the Healthy Food Guide.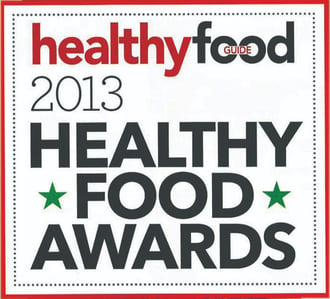 Next up was the game-changer for Bondi Chai, the Telstra Australian Business Awards. Bondi Chai was named the NSW Micro Business of The Year 2014 and was a National Finalist. The impact? Within 12 months we virtually doubled our revenue!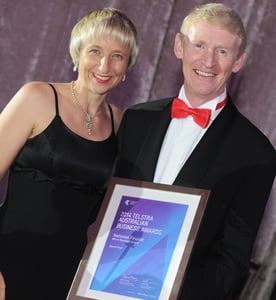 We then hopped on a plane to Shanghai in 2015 where we received a prestigious Stevie Award and the title of 'Asia-Pacific Food and Beverage Company of The Year'. For those not in the know, the Stevie Awards are to the international business world what the Oscars are to the film industry (the Stevie and Oscar statuettes are even made by the same company). We were a bit chuffed, and still are today, because it's a pretty BIG deal!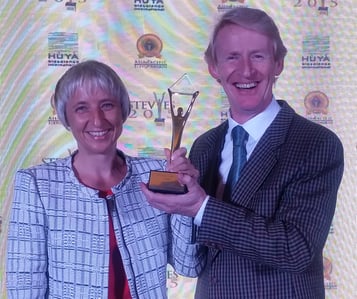 Most recently we were named the Best Chai Latte in LUXlife Magazine's 2021 Food & Drink Awards. LUXlife is an online luxury lifestyle magazine based in the UK and hosts annual awards in Travel & Tourism, Vegan Products, Food & Drink, Hospitality, Parent & Baby and Global Excellence.
Bondi Chai has been setting and surpassing goal after goal for more than 16 years now, cementing our place as a preferred, premium-quality chai latte that's backed up with first-class service.
As you can see, Bondi Chai's claim as Australia's most awarded chai latte is no hollow marketing slogan. Our awards were hard-won and, we'd like to think, prove that we must be doing something right!
Importantly, those awards have helped us to win valued customers around Australia and in many other countries around the world.
But that's maybe a story for another time...